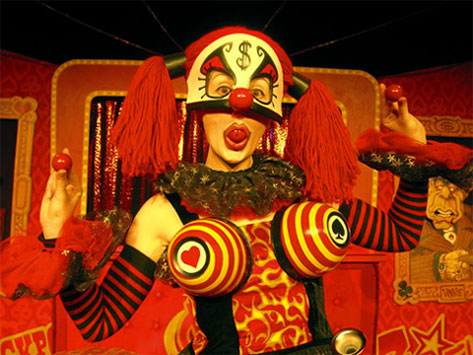 I have several decades of acting experience under my belt – from being the first one to put my hand up when it came to the school plays, to The Great Youth Theatre Years, to Drama School and BEYOND…
I'm mostly a character actress and enjoy working on off-the wall/bittersweet projects.  Might you have one in mind…?*
I've been farting about with setting up a voiceover studio in my bedroom for a while now.  Maybe I'll do something with that soon?!
You can find my CV here and also on Spotlight, Shooting People and Mandy.
Various old photos can be found here.
Here come the videos…
My ancient showreel:

A lovely short film, 'Small Talk', that I starred in many moons ago:
The promo for my last solo show, 'Fabled':

The finale of 'Fabled':

An impromptu bit of Be/Not Being in my garden:

*Seriously – send me some interesting projects!  I'm PRIMED AND READY.
Photo credit: Gawkagogo