:About: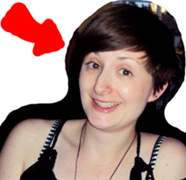 Hi! I'm Lois.


I'm a London based creative who's passionate about adding to our enjoyment of life here on this spinning ball of rock, hurtling through space time.

I am interested in consciousness, awareness, understanding and happiness and I want to spread more good stuff by being true and kind to myself and others and doing what I love in the process. Ah yeahhh.

You will find me getting off on: writing, performing, making creative connections and collaborations happen, pulling stuff out of 'nowhere', throwing some FIERCE shapes on the dance floor, singing at the top of my voice, diving head first into a project and making you laugh.

I believe we are here to support and inspire each other and this is me, doing my bit. Welcome to you!

I hope I can be of service.


Lots of Love,

Lois
The MissLLaneEous one.
site designed and maintained by Lois